About Saefern's Amenities - North Harbor Docks

North Harbor Docks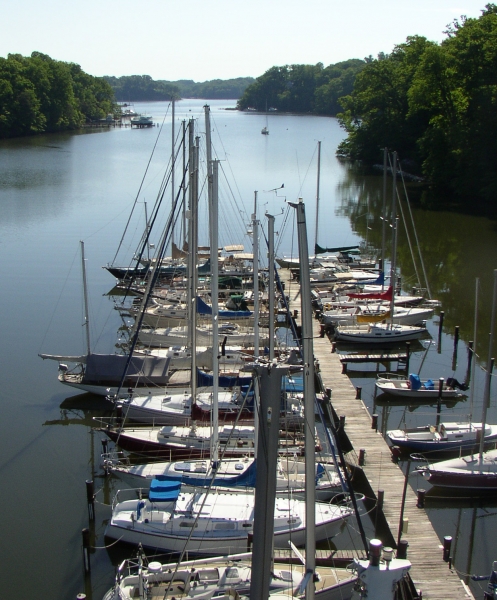 Saefern is one of the only Annapolis area communities with enough deep water dock slips for all resident members.
The community has docks on both Clements Creek and on Saltworks Creek. The docks provide easy access to the Severn River and Chesapeake Bay. These sheltered creeks also provide an ideal environment for kayak and canoe explorations.
Located on Clements Creek
Located just below our community pool and pool house on North Saefern's central docks. The well-lighted parking lot can hold a couple of dozen cars during the boating season, and host 12-15 trailered boats during the winter season. Surrounding the parking lot are five sets of dinghy racks that hold both hard and inflatable dinghies, as well as canoes, and a growing fleet of kayaks. Community dock carts and a dinghy cart are available as well.
The docks at North Harbor provide space for 139 slips. The slips offer depths of four to twelve feet and range in length from 22-46 feet. The community does its best to accommodate the boating needs of all its members.
The docks have year around lighting from dusk to dawn, fresh water outlets, and electrical service. Additionally, there is a pump-out facility available to association members without charge. Saefern is one of the first private community docks to be certified as a Clean Water Marina by the State of Maryland.
Because the community uses deicers to protect its docks, about one third of slip holders choose to leave their boats at the docks during winter months.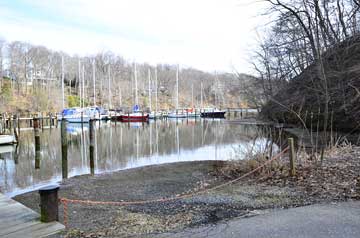 A boat ramp at Clements Creek provides launch access for trailered boats for member households. This is also where most kayaks and canoes are launched.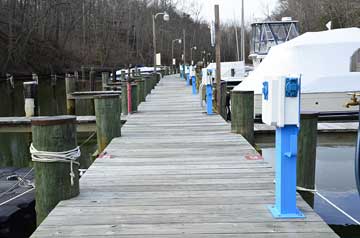 These pictures show the electric and water systems available to each boat slip. On Workday everyone helps to keep the systems ready for use.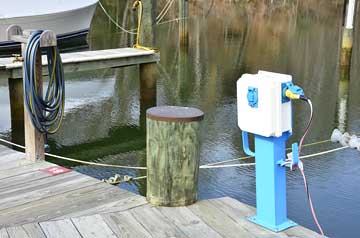 Boat slip assignments are based on size of the boat, width, and draft. These assignments are made by the Dockmaster and are generally assigned before boating season begins.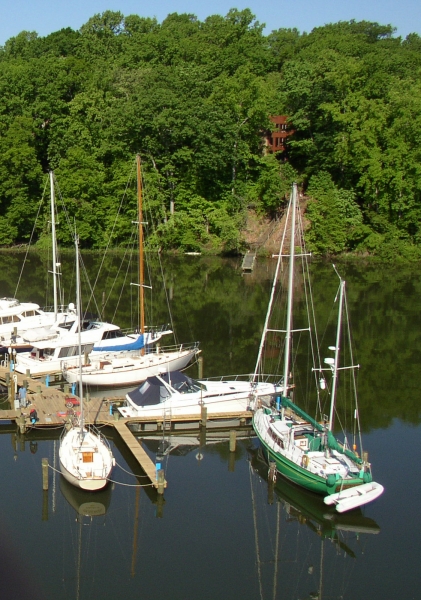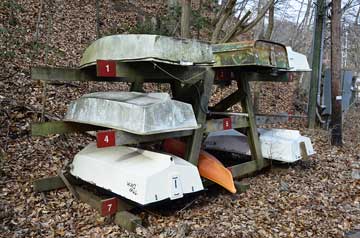 Dingy racks are available all year round.
One of the many joys of having a marina on Clements Creek is being able to create a raft-up in our own "back yard".